This post contains affiliate links. 
It finally happens. You have the house to yourself and you're ready to take full advantage. After a full day of crafting and going to Target, you take a hot bath you, apply your face mask, grab your popcorn, and snuggle in to binge watch Gossip Girl. And then it happens:
Heyyyy – we're heading into town. Swinging by – see you in an hour!
Wait – what?
As you scan around your house, you notice scrap paper, glitter, clothes, snack wrappers… you haven't gone grocery shopping in far too long (living off of cheese and cereal :))
You, yourself aren't ready. What's the move? You obviously have to respond to their text: K… see you soon! xo
Don't fret – I got you. Here's your quick action guide to surviving unexpected guests:
Quick Clean
If you're anything like me, your house is lived in. There's shoes, blankets, and the occasional glass on the table. As much as I'd like to say I'm a Domestic Goddess – it's furthest from the truth. Matt and I both work full time, we run at least three times a week, and I love crafting with glitter… You get the picture.
So – here's my life hack: Keep an empty bin on hand. This is cheating, but it's easy to toss all of your crafting supplies, shoes, and trinkets to tuck away for a few hours. If you don't have a bin – use a laundry basket. It's easy to tuck away and your guests shouldn't be exploring to find it.
I also highly recommend buying the Bissell Bolt Vacuum. Here's the thing, I hated vacuuming until this little gem came into my life. It's cordless (!!) and has a removable hand attachment, which comes in handy for the furniture and staircase. Also – it's cordless. My vacuuming schedule increased significantly after this purchase – and double win, it's less than $100.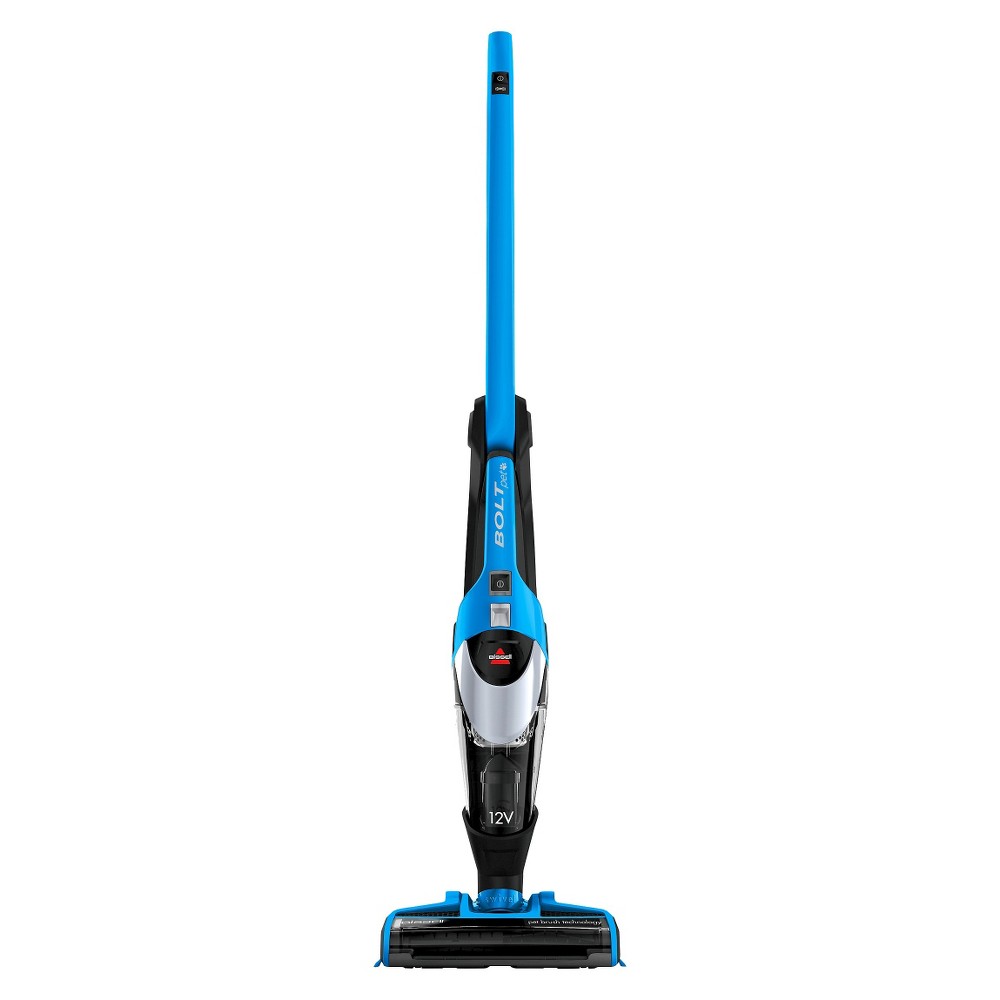 It's pretty sexy, huh?
Keep Essential Items on Hand
It's important to keep a few essentials on hand for unexpected guests. Keep things around that will help you throw together a quick meal, offer guests dessert, or a glass of wine.
Use your discretion, or check out my list.
Get Yourself Ready
Hair: Dry shampoo is your friend. Seriously – it's my best friend. It's a quick spray, and you're good to go. If you don't have any – corn starch and baking soda work beautifully (1 Tbs baking soda to 1/4 cup corn starch).  If you're a brunette, add some cocoa powder in (1-2 Tbs).
Dress: My recommendation is to throw on a pair of killer jeans and a nice shirt. Keep it simple – remember: your friends are coming over – you're not going to prom.
Still need help? Jayme, my friend, beauty guru, and self-love inspiration has got you covered. Check it out here.
You Got This
Following these tips will definitely help and they can come in handy for those weeks you're lazy, but still have company coming over. Practice runs 🙂
And remember – your friends are coming to see you, not a giant ball of stress.
Happy Hosting!
xo love kim